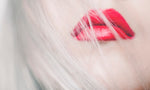 If you're like me, you want quality. I see so many inspiring and beautiful executive women around me looking like they have just had a weekend spa retreat, while powerfully crushing a presentation on a complex subject, and it leaves me wondering, "How does she doe it?"
With a full career and life, you're on the go all the time. You want it all and guess what? You can have it all and look fantastic while doing your best.
I caught up with some of my role-models that look exceptionally wonderful and asked them (and their stylists) the question, "How do you do it? I want to know for myself AND our readers." Guess what? They told me… Here is how you do it.
According to the experts
I've asked the experts and they've come up with the ultimate beauty short list to improve your professional look, in ways that will not only benefit your looks, but your performance as well.
Yes. You heard me. There advice might surprise you because all of the beauty experts that I spoke with, had an inside out perspective.
We found out that real beauty is not only skin-deep; instead, it's a total lifestyle.
This is the guide you need to up your game and have a perfect plan for your beauty regime that is fit for high-performance people, like you.
Pro tip 1#: Beauty Regime
Start with a clean blank canvas. A good skincare and body regime is the basis for all beauty.
This involves taking the time to:
Cleanse
Exfoliate
Tone the skin
Do this regularly and consistently, and you'll have glowing well cared for skin in no time. Personally, I love to use my serum as moisturizer.
Choose pure and natural products, for best results. Read our articles for recipes from our beauty kitchen.
Pro tip 2#: Healthy Beauty from the inside out
This is important because it talks about a beautiful lifestyle to keep you looking beautiful.
Do this and you will radiate health and beauty from the inside out.

Eating a healthy diet – packed with vitamins, minerals, and nutrients
Eating a healthy diet with plenty of fruits and vegetables and drinking enough water every day is key to real beauty and the perfect blank canvas to work on. When you do this, you will barely need make-up, and any make-up that you do put on, will accentuate your natural looks.
Stress-free
Watch out for stress and lack of sleep. Make-up is to accentuate your beauty. It cannot hide dark under the eyes or skin dullness due to fatigue. Commit to your healthy lifestyle for beauty.
Rest
Sleep sleep sleep! You can never catch-up on it, so do it consistently. It is one of life's most amazing 100% natural beauty elixirs. When you don't rest well, your skin looks tired and fatigued. Not to mention the wrinkles and red eyes it can create. So do yourself a huge favour, and make sure to get the full amount of sleep you need. As you know, the average amount of sleep is 8 hours. What you need might be different. Studies show that women who sleep up to 10 hours a day, not only perform better at work, but also live longer.
You can even build in time for rest and good habits, while you travel!

Hydrate
Drinking enough water is very important for healthy skin. Even just a few days of dehydration will accentuate fine lines and wrinkles. Average needs are 2 liters a day, and even 3 litres if you are in a warmer climate, over-tired, stressed, or if you are pregnant.
Make sure to get the hydration that you need for optimal beauty and health. Lemons. We can't get enough of them. Try them out, if you don't like drinking just water. Our favourite is lemon water and better yet, lemon with ginger.
Yes, we realize that it can be difficult to do each step, every day, all day. But you've got this! Even little changes, you will see a difference. Also, it's not about getting there in one go, but step-by-step.
Pro tip 3#: Preparation and a fresh clean start
Make-up is (almost) the very last step before anything. Before you start. Before you do anything, make sure that you start fresh. This is how women in Paris have that effortless and flawless look. Always. And you can too. Before applying make-up, our experts say to have clean, moisturized, air-dried skin. Do this, then...
Follow these steps to prep your skin, making it pat dry and ready to be made-up:
Wash your hands. Clean finger tips are key to keeping skin clear and blemish free.
Wipe your face with a sensitive face cleansing wipe
Mist with a toner
Wait 20 seconds for everything to dry. Now you're ready.
Now you're ready.
So the goal is...
What's that you say? "I know all (or at least some) of this!?" That's great! You are ahead of the game.The goal is now to DO IT. You can do just about anything, but the key is to start today. So start today, and see the results build. Especially over time. The results are seriously worth the tiny consistent investments of just minutes out of your day. As Warren Buffet says, "Investing in yourself is the best thing you can do."
The Next Step
Once you've mastered the base, then you can add your make-up. We have fallen in love with these products below:
See the full make-up collection.
I have a question:
If you have questions or inquiries, please don't hesitate to mail us at: info@eveandelle.com
Back to reading articles: