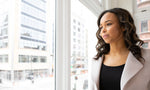 Personal branding is a important part of your authentic self. It should align with your goals and visions for yourself and will help you along the way, making it easier to make decisions but also getting in touch with the right people. Therefore it is important to discover your very own personal brand.
1. Your goals
What are your goals in life, career, family? What kind of person do you wish to be and how would you like to be perceived. It is important to know what you are going after and why. Only this way you can focus on reaching those goals throughout everything else that you are doing in life.
2. Authenticity
It is important to be authentic. It's the only way you will persevere. People notice immediately or after a while that you are giving a show, or are not being your true self. It is much harder to work with people if they or you don't know who you are, what your strengths and weaknesses are and what your goals are.
3. It's Not About the Likes
Nowadays personal branding seems to be more about getting more and more likes, but that's not the kind of branding I am talking about. I am talking about you. The girl who just started her new job but is excellent at baking, something she gets everyone talking about. Perhaps her goal is to open a bake-related company one day and what better way to prepare for that by telling people who you are. Why you love baking, how you think you will reach your goals and dreams.
4. Start Vigor to start working on your goals.
By being yourself, you'll get the furthest you can go. What are your goals? Find out more about VIGOR and how to discover your goals!