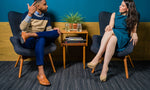 | Eve & Elle Olivia & Morgan
Now called a first interview, fit interview, or introduction interview - your job interview when you first get called in after sending in your CV and motivation cover letter is an important first meeting.
You need to make an exceptionally great first impression. It's your chance to give as much relevant and authentic information about yourself that will get you to the next round. Also, you need to stand out because you probably have competitors who have also applied.
Here is how you get to the next level and answer the interview questions. But first, a story that is relatable...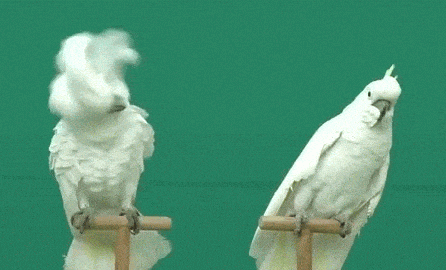 The grey bird story…
A sufferer of impostor syndrome myself, who is afraid of making mistakes, I used to struggle to show who I really am in interviews. An hour is only a snapshot to show who you really are, what projects you've done, and the results you've achieved. Also, you know you are being judged, so it is also not the most comfortable setting. The pressure would taint my confidence and creativity was replaced with fear - "What if they don't want me. What if I fail? What if I succeed and I am not given room to grow?"… All these thoughts would be running through my mind and suddenly get interrupted with, "So, tell me about yourself!"
What was my natural reaction? I use a metaphor I call 'the grey bird' - I would pick the most standard, average version of me to fit the position perfectly and talk about only that. I would tell the interviewer exactly what I thought they would want to hear.
The result of turning into the grey bird? The interviewer sees an insecure, boring and inauthentic version of you. Moreover, even if you do get the job or the seed capital you seek, chances are you may not be a good fit because you were too afraid to ask for relevant information or to be authentic. Luckily I have moved on since.
What you can learn from this to find the best fit? No matter what kind of 'bird' you are – beyond the basics of being on-point and having a polite, pleasant work-conversation, do remember to share who you are authentically, in how you answer the interview questions;
Top 5 interview questions and how to answer them

#1 Tell me about yourself
Research YOU and be ready to market yourself. Most applicants research the company they are applying to quite well, especially experienced hires. However, they forget to research themselves! Know yourself. Know what you are good at, what you want and be ready to talk about areas you want to develop yourself – not only weaknesses but also your strength that you want to become even better in.
How to answer:
State your work experience chronologically and concisely 1.5-minute maximum. State any promotions, merits, and special projects. State numbers where possible. It helps the interviewer remember the information and put these details into perspective.
Then, briefly state what interests you and one or two appropriate personal detail. Like that you enjoy sailing. Do not just repeat the exact same information as in your resume.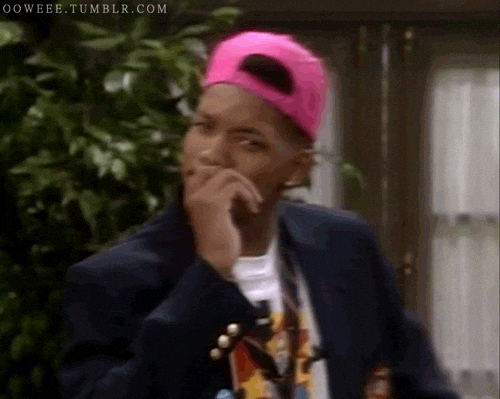 #2 Give me an example of that?
You better be ready with examples of everything you say about yourself. You wrote a great cover letter and got an interview. Good! Now next steps on every one of those great things you said about yourself, you had better be ready to go into detail for each. Want to make it easy? Use the STAR technique.
How to answer: Let's say, you state that you have worked in innovation. Be ready because the interviewer's next question is going to be along the lines of, "Good. Tell me, which innovation are you most proud of?"
#3 Tell me about a time that you messed up. What happened?
Be open. Talk about your mistakes. Mistakes are learning opportunities, for yourself and your team. When an interviewer asks you about them, they are not trying to make you look ridiculous or feel like a failure. They are interested in how you deal with problems. How you solve them to grow and better yourself.
How to answer: Be prepared to talk about at least 2 personal/professional mess-ups. State clearly what went wrong, why it went wrong and how you solved them or what you learned from them. Use the STAR technique to frame them as well. A pro tip is to pick older or examples that are not directly related to the work.
#4 Where do you see yourself in 5 years? What are you going to do here in your first year?
Know where you want to go. You need to have a plan.
This is an important question to check if your ambitions fit the team and organization.
It's great to show that you are flexible and open to opportunities, but you do need to know where you see yourself in the future, what you want to develop in yourself and discover in terms of new technologies and industry advancements.
In the interview, make sure you state clearly what you see for yourself in the future. Not just, "I want to make partner." State how you want to develop your career and yourself.
Think carefully about this and be honest with yourself. If you don't align with the company because there is not enough room to grow or they nee dan all-rounder in that position, instead of the expert you want to become, then that position is not for you.
How to answer:
Before the interview, think about what you see for yourself in the role and what results you want to achieve in the position. Think of any problems you might face and how you are going to deal with them. For example, is this role an industry switch? Then think about how you are going to gain the insights you miss from the industry through sources like training, seminars, an extra degree, reading and interviews with people from the industry.
#5 What are you most proud of?
Talk about your accomplishments. Results in the past combined with motivation, suggest to an interviewer that you are capable and likely to achieve results for their business.
How to answer: Talk about your accomplishments concisely, mentioning both the results and the process to achieve them.
Pro tip: Know yourself and show your signature personal brand.
I have heard so many coaches and head-hunters give the advice to, "Be yourself." If you are like me, that advice definitely falls short of what you need to get hired.
Though well meant, of course, you are going to be yourself. Who else would you be? Instead, take our advice from being on both ends of that interviewing table, also hiring for my own team, to be authentic and know yourself really well. Be prepared to articulate that self specifically with clear concise examples.
Good luck and let us know about your experience in the comments below or mail us with your questions: info@eveandelle.com
Get personalized expert advice on Interview Questions and How to answer them. At Eve & Elle we have been on both sides of the interview table. We have interviewed people from all over the world from big international companies to small start-ups. We have won clients and talked with angel investors, headhunters and recruiters.
Want some help with that? Come to VIGOR by Eve & Elle workshops this September.