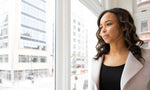 Women who have a successful career seem to know their stuff. There are 5 things that they have definitely learned in their path to success that are beneficial for everyone who is building their career.
1# Know where you are going
It is important to set aside time to reconsider your goals. Which goals you want to achieve and how you want to achieve them. By doing this, you will provide yourself with a road map on which decisions to take in which situation. Read more on how to achieve your goals and why you need to start today.
2# Dress for success
Know which outfits give you confidence and make you feel 10 feet tall. These are your to go to outfits when you have to do things that might make you feel nervous or when you feel you can use some extra confidence. For instance when doing presentations, during negotiations or a networking event. Shoes can make a huge impact on how you feel. Are you grounded, standing fierce and tall, ready to take over the world? Check out some great 'confidence' shoes.
3# How to write a resume
You need be able to write an impressive resume. This doesn't mean years and years of experience, but it needs to show that you know where you want to go and that you have made choices in the past that can confirm this. It is also vital that your resume shows your strengths and learnings including learnings you would still like to experience. It will show that you know yourself, that you are confident and skilled.
4# Negotiate
Make sure that you know your basic negotiation skills. You will need them in everyday life and during important decision making. It will show your confidence and give you a sense of security, that you can use your skills to get to an outcome you desire. Discover how you can use negotiations in increasing your salary or asking for a raise.
5# Give constructive feedback
During your career you will give and receive a fair share of feedback, but it is most important that you know how to give good constructive feedback, without diminishing the other person. Your feedback should leave others energized to make positive changes. Get some tips and tricks on how to give constructive feedback.
To be successful in your career there are many things that you will learn along the way, however some things are vital skills that you should be able to fall back on. What are some of the things you feel are necessary to have or know to be successful in your career.