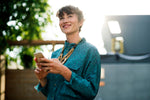 Are you also left with a lot of days in the month without having enough funds for them? If that is the case you can either cut your spending or work smarter and try to increase your salary. We have been there. Find our experienced ways to quickly raise your salary.
1# Ask for a Raise
Most people don't realize that you can ask for a raise. It is important that you are able to showcase what you have done, and what you can still do for the company.
Your boss needs to see your 'value' in order to be able to give you a raise. Remember to start tracking the projects you did and the learnings you had throughout the years, while you are working on your projects.
Be proactive, listen to the people around you and know your worth. Asking for a raise is a quick way to increase your salary anywhere between 5 to 30 percent.
2# Change Jobs
If you are likely to quickly find a new job, this might be the easiest way to increase your salary.
Be aware that by law your new employer is not allowed to ask you about the level of your previous salary. Always go big, and try to agree somewhere in the middle.
You could potentially increase your salary by up to 40 percent with such a move.
3# Educate Yourself
Another way to increase your salary is is by adding to your worth by educating yourself. This way you become a specialist in a certain area, and are therefore more compensated. You could even check with the company you work for if they are open to paying your education bill. This usually includes a contract that you have to work for the company anther 3 years after finishing your education, however you can negotiate in which function.
So the goal is...
The goal is to invest in yourself and be aware of your own value. So there is no way to quick money but by investing in yourself and knowing the next steps you want to take in life, you can see which method suits you best when increasing your salary.