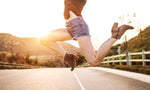 Interview by Morgan de Koning and Olivia Heerenveen
Career Opportunities
Often we get asked what helps best to find a career opportunity? Even more so, we are asked, once you have found one, what to do about it.
Whether it is:
a new job
a volunteer role
funding for your startup...
There are a few things you can do to help succeed and get there;
Motivational Women
To gain perspective from the experts, we caught up with talent scounts Marit and Manouk. Their company, Netwerk in de zorg is the recruitment & selection agency for staff in the Netherlands, in healthcare.
This is our favourite part of the Questions & Answers (Q&A) on opportunity and job advice;
 Q: What is your most important advice as a recruiter for candidates?
Since Netwerk is in the business of Careers and Job Coaching, we wanted to know what they advise, from the perspective of the employer.
A: Be open-minded to opportunities that come along your path.
One thing you can do for example is to explore other companies. Do you get the chance to meet another business? Sometimes drinking coffee with someone of another company brings you new ideas or even... maybe a new job!
Q: What is the number one tip you have for those difficult interview questions?
Job interviews can be scary. Especially the tough interview questions that need to be prepared. Marit and Manouk share their perspective on this.
A: Help the interview get the information they need to see if there is a match! Try to make it a conversation and ask your own questions too!
Keep in mind that nobody is trying to bully you in an interview. They already saw your resume, so they wouldn't invite you if they thought you didn't have a chance.
Also, try to understand why they are asking those questions and give the interviewer the information that they need.
Make it a conversation and keep in mind that it is also very important for you to ask questions, as well! The goal of the conversation is to answer the question - is there a match?
Do you have a question for Manouk and Marit? Let us know in the comments section below, or send us an email to info@eveandelle.com.
Career Journey: Are you thinking of starting for yourself?
We also talked about everything you need to know to start your own business. Here is the business advice from these entrepreneurs who have been successful and meeting their financial targets since day one of their business; Read: Eve & Elle Interview with the successful CEO founders of Netwerk in de zorg.

Want to learn more about yourself?
Develop and grow in your goal-setting with our workshops
Start your own Project-Me and develop yourself and plans on how to get there on your personal goal-getting journey.  Learn how to use our VIGOR goal-getting and planning tool.
Discover your full potential!
Read more…
Are you ready to do nothing? Read more on detoxing your life here
These are 3 important things to do before you are 35: Read more on making space in your life here
Minimalism: The New Lifestyle That Helps You Save Read more on minimalism and saving here