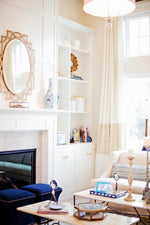 We all love waking up to a decluttered house, unfortunately we are also standing in our way by welcoming more and more clutter into the house. However I noticed that there are 4 things people with clutter free houses do every day before going to bed. And the best part is, it only takes about 15 minutes. So light up your relaxing candle, blast some ready to go to bed music and get to work.
1. Fill your dishwasher
In many countries it is cheaper to use water during the night than during the day, so take all your dirty plates and glasses and fill your dishwasher. If it's full, turn it on and empty it when you get out of work. You have other stuff to do in the morning.
2. Clean all visible surfaces
Tackle your kitchen counters, your dining and salon table and everything else where you see stuff that shouldn't be there. This way in the morning you have a stress free environment to start your day in.
3. Visually declutter your living room
Put everything at it's dedicated place, fluff your couch pillows and fold your used blankets. Visualize yourself arriving in a decluttered living room the following morning, with happy and renewed energy to tackle the day.
So the goal is...
So the goal is to keep your house looking clutter free by starting these small habits. If you will do these as a daily habit it will become a routine in no time. What are your goals? Please share your thoughts in the comments section below as we are just as much inspired by you as you are by Eve & Elle.