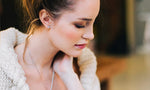 Often times, "up" is not the only way to move forward. You need to move sideways or even backwards, to get ahead.
Common knowledge suggests that the way to get straight to the top and land a C-suite position is by attaining an Executive MBA at an elite business school, or landing a senior position at a top firm, straight out of college after a summer internship.
The details of a ground breaking 10-year study, by Elena Lytkina Botelho, Kim Rosenkoetter Powell and Nicole Wong in the cover story of Harvard Business Review, show that a very different set of findings have been discovered.
The study's data revealed the amazingly simple but effective methods of "CEO turbos" – individuals that fill the position of CEO, in less that the average 24 years from their first job.
Here are the 3 fastest ways to land an executive position, according to the study.
#1 Go Small to Go Big: lateral steps and baby steps
The way to the CEO position doesn't go in a straight line. Often times, "up" is not the only way to move forward. You need to move sideways or even backwards, to get ahead.
Lateral moves can be a way of gaining experience in a different area of expertise or department, but bring in the authority and experience of a having mastered the same position, in a different focus or firm.
More than 60% of CEO turbos in the study, took a smaller role at some point in their career. The most successful ways to go small to go big, according to the CEOs of the study and the ones that we interviewed are:
Launching a new product

Launching or growing a new division

Moving to a smaller company to take on a greater set of responsibilities

Starting an own business
In each of these cases, the individual used the opportunity to upscale or even build something from the ground up thus making an massive impact.
#2 Take the Plunge. Take a Huge Leap
A complete different approach is to take the plunge. Taking "the big leap," in the first decade of your career is how more than one third of the C-suite executives succeeded in launching their career early on. These executives took a risk and said yes to opportunities presented to them even when the role was well beyond anything they had done previously. Even when they didn't know at the time, if they were fully prepared for the challenges ahead.
#3 Inherit a Big Mess
Daunting though effective; one way to prepare yourself for the C-suite role and earn your credits is by inheriting a big mess. This could be an underperforming business unit, a broken operational process, a failed product line, or a bankruptcy. Any major problem within the organization that needs to be solved. In the study, close to one third of the executives observed led their teams through a big mess.
Complicated and messy situations demand strong leadership. When dealing with crisis, emerging leaders have an opportunity to showcase their ability to assess a situation calmly, make decisions under pressure, take calculated risks, get buy-in from the people around them, and persevere in the face of adversity. It provides meaningful learning experiences and it's excellent preparation for the C-suite executive role.

So the goal is... to advance yourself and share
While there is no single path to the CEO seat and you aspire to a leadership position now, these career accelerators can be taken as your next step.
These steps are especially powerful for those who may find it harder to get to the top. The study showed for example that women take 30% longer to get to the CEO role, according to the executive search and recruiting firm Korn Ferry.
Advancing your career through these key steps also requires a select mind set - willingness to make lateral, unconventional, and even risky career moves. Also know as having 'guts'. It's not for the faint of heart though if you aspire to top leadership, you might as well get used to it because you will need to be brave and smart on the top.
What about your career path?
Are you on your way to an executive position or have just acquired one? Share your thoughts in the comments section below. We are just as much inspired by you as you are by Eve & Elle.