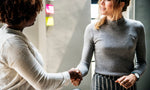 Giving a presentation is a big fear for most. The daunting task is one many avoid, but in all honesty, that is a bad career move because giving a presentation, is a very good opportunity to get noticed, and to move forward in your career.
Most of the energy in giving presentations is not the presentation itself, but in the preparation. So, here is how to prepare a killer speech, presentation or award acceptance and present your way to the top: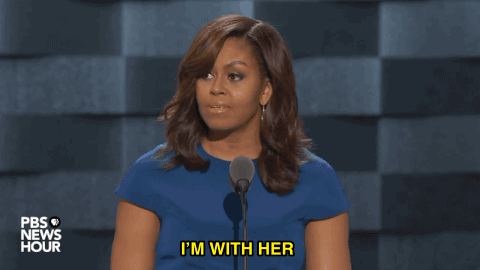 # 1 Beat the Fear
Getting over your stage fright is the number one thing you need to do to be an excellent presenter. The best ways to overcome your fear are through practice and preparation.
Knowing your presentation and audience well, will give you the confidence and focus to present well. Because you will know that you have everything you need already to succeed, from the start.
Another way to beat the fear is to be inspired by the best. Watch other well-known successful presenters. Watch how they do what they do and take note of what would work for you in their formula.
Remember these key things to add to your confidence:
No one knows your speech, so they won't notice if you decide to add or skip something
Your audience has compassion for you and wants you to succeed
It's alright to be anxious, just turn it into a positive and think of it as excitement or enthusiasm.
# 2 Research your Audience
When and where possible, you should do your best to research the audience. This is important because you want your content to be relevant to them.
It's also key to know, to whom you are speaking because there will be people in the audience who can lead to great opportunities. You need to know who is listening, and what it is you hope to connect with them on, or demonstrate to them such as a skill, result of knowledge, to move an opportunity with them forward.
Here are some ways to do this:
Internet search
Company Annual Reports
Interview your host before your presentation
# 3 Visualize the success and outcome
Be strategic in your preparation. Visualization is a powerful tool. Know what outcomes you want to create through your presentation, and then design your presentation to achieve that.
Once your presentation is ready, visualize yourself giving the speech successfully, and those outcomes that you set, actually happening.
# 4 Building Blocks to make your Presentation
Block 1 = Purpose
In preparing your presentation, state first your purposes. Use what you've defined in the previous step, where you've identified your desired outcomes. I.e. your purpose is to get votes.
Block 2 = Points
Limit your points to 3-5 at the most. Make sure that they are relevant to your purpose.
Block 3 = Organization
Decide how you want to organize the flow of your speech or presentation. These are structures that work:
Problem / Solution:
You explain the problem and then explain your proposed solution and its anticipated results.
Tell, tell, tell:
In the intro you tell what you will talk about, the Body you talk about what you said you would, and then in conclusion, you reiterate what you have told the audience. This is a good way to make your point stick.
By topic:
Define your topics or points (see above) and then you talk about them in a logical order
Chronological:
Organize your points in order of occurrence. This is a useful method to use, when your overarching style is storytelling.
# 5 Preparation must haves
The hook - This is the most important part of your speech because people will decide right from the start what their opinion is of you. First impressions count. Avoid clichés like starting with an apology, a joke, a stunt, or insincere flattery. Here are proven openings that work:
A quote
A compelling statement
A concise anecdote
A relevant question
Facts and numbers – Numbers talk, as in they prove your point in a credible and easy-to-remember way for your audience. Pro Tip: Visualize your numbers with a chart or info-graphic.
Tell a story – Storytelling is a useful tool, and helps an audience engage with what you're telling because you make it real and authentic.
Make them laugh – Well-placed smart humour builds credibility and makes you come across more approachable. For women, this is an especially important tool because studies (HBR) show that in HR evaluations, women are expected to show, "warmth" in their working style, in addition to other skills.
# 6 Practice for perfection
Once your presentation is ready, practice it. Here are 4 ways:
in front of a mirror to try out things and ensure your style looks visually good
in front of a camera for review
in front of others
Note: It's good to get feedback and implement though remember to take opinions with a grain of salt. You need to do this, and not over analyze.
If possible, practice in the space that you will be giving your presentation.
# 7 Be in control
Make sure you manage this checklist of items, before you speak:
Location and how to get to where you're speaking
Audio Visual, Slides, Lighting and Cameras
Program and the person that will introduce you
Stage, where you stand
Tools like any videos you want to show, hand-outs, notebooks and pens or props

# 8 How to increase engagement and confidence while presenting
Every time you speak, you have an opportunity to make a lasting impression. Need some tools to increase engagement? Here they are:
5 Tips to Increase Engagement
Ask questions
Pause and emphasize
Allow space for emotion or laughter
Take a little break or even shorten the presentation
Accept if something doesn't go as smoothly with grace. Be patient and light about it.
Remember to pay attention to your audience and how engaged they are. Adjust if necessary. And finally, be confident! Here is how:
5 Tips for confidence
Take your time speaking. Don't rush. If you need to pause and breath use it. Pause for effect.
Make eye contact with each person throughout your speech
Be passionate about the topic
Leave your ego at the door
Respect the time
# 9 Be the expert of the Q & A
To be the expert of the question and answer section of your presentation, it's imperative that you prepare:
Know the subject matter and anticipate the questions. Be prepared to answer the questions you expect to get.
Have a plan and know for example, how many questions will you allow? What's your time frame? Will you allow questions during your presentation or not?
Refrain from answering questions that are irrelevant. Just smile, thank the individual and tell them, that's beyond the scope of your talk. Also, if you don't know the answer to something, prepare your response as well to either get back with information or refer them
Reframe strong questions that are relevant to your purpose, so everyone has heard and understood it. Now respond confidently according to your designed outcome.
#10 Follow-up
Follow-up with decision-makers and all other influential people in the audience and as well as those involved with your presentation. Asked if they liked the speech and noticed the aspect that you wanted to emphasize, like for example, the important work that your team is doing, or the results you achieved. Did you promise them more information? Get it to them. Thank the person who asked you to present.
This is the opportunity to more the desired outcome of your presentation forward.
So, the goal is…
The goal is to see each presentation option that you have as an opportunity to show off your expertise and capability as a strong leader. You do this by preparing well, standing out and inspiring an audience.
Download your free Presentation prep cheat sheet here
Nervous about the networking part of the event after you present? 
Calm your nerves and boost your confidence with our read: The networking toolkit of successful people.