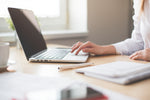 Do you ever wonder how people even get jobs, where you are supposed to have 5 years working experience, diploma's, specializations and other things you can't possibly have under your belt by the time you start looking for a job? I experienced this many times in the beginning of my career. At a certain point I realized this; "I am not a unicorn, but I do have my strong points." So I strapped on my high heels, applied and walked into those interview with confidence.
1# Become a High Potential
Instead of focusing on all the things you don't know how to do, focus on all that you can and your potential. Your quick learning skills and ability to listen, grow, analyze and evaluate. All excellent examples. These skills are very important and will show an employer that you have what it takes.
2# Communicate like a boss
Be clear, precise and use the WWWH method, to make sure that your communication skills are on par. If you lack the confidence to do so..fake it until you make it. Be aware of how you communicate and if people really understand what you are saying, this way your potential boss will be impressed by the way you make sure everyone understands you.
3# Build a network
Leverage your network, if you know anybody who knows anybody at the company where you would like to work, ask them if they can help you get a foot in the door. Perhaps they'll say no, but there is a good chance they will and this can help you a lot. Companies tend to hire people that are somewhat related with the company quicker than when you are completely new to the company.
So the goal is...
Confidence is key. Grace is essential. So make sure to be your confident self and try to get a foot in the door, start somewhere, demonstrate your ability and before you know it, no one will be talking about what you cannot do, because they will be focusing on your strengths. What kind of job are you seeking? What was your first job application like? Share your thoughts in the comments section below. We are just as much inspired by you, as you are by Eve & Elle.