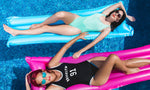 Did you know that after sight, our sense of smell is our most powerful sense? Scent is the strongest and most useful, when it comes to memory-building. 
No wonder thus, that if you want to leave a lasting impression, you'll soon realize that fragrance is an important part of building your personal brand.
Scent = Memories
Think about your own moments in life that are tied with scent - the smell of fresh coffee and croissants in the morning, pens and pencils at university, salty sea air on your beach vacation or a great perfume when you hug someone.
As a notable HBR study explains, scent used in environments has been shown to reduce typos, and even improve perception of product quality. That's because of the unique way that scent can spark a memory and associated feelings, even dating back to childhood memories.
Authentic Personal Branding
That same scent will then evoke similar feelings, with this new experience, which is why brands use it as part of their brand strategy. This is why scent is an important part of creating your own signature brand as well.
Personal branding is an essential part of your authentic self. It should align with your goals and visions, and will help you along the way, making it easier to make decisions but also getting in touch with the right people. That's why it is important to discover your very own personal brand.
But what are the etiquette rules? Which fragrance do you choose that would suit you the best?
Here are the key does and don'ts and some inspiration that you can buy right here, to get you started on your Scent Branding.
Here is How you Start
Like starting anything new, one needs a few tips and some inspiration to begin. Here are the basic key essentials to get you started;
#1 The Elegance of Quality. Invest in a Few Classics
There are some things that just end up being classics, like a little black dress or a classic white shirt. The same is true of scents.
These can form the backbone of every perfume wardrobe.
The ones we recommend are the fragrances;
| | |
| --- | --- |
| Fresh and very refined Neroli for a little Italian elegance. |   |
Ralph Lauren

Designed to celebrate femininity and female leadership, relevant and inspiring.

Fun and fruity this scent is all about the power and plurality of the woman voice.

 
#2 Fragrance Etiquette for the Office. Subtle is Key
Depending on where you work, there are some business cultures that prefer a subtle aesthetic, like our ladies in Toronto and New York city. Here are some subtle scents that are perfect for the office:
Chloé

Feminine, floral and serious with an honest softness to it.

 

GUCCI

The winners - Jasmine, Tuberose, Rose. This is Italian sophistication.
| | |
| --- | --- |
| Elegant combination of Bergamot, mandarin, rose, jasmine and powdery musk base. Subtly beautiful. | |


#3 Pick Your Signature
There is always one scent that hits you and smells perfect on you. It mixes with your pheromones well, puts you in a great mood and you get a ton of compliments while wearing it.
Find that scent. It is your key to leaving a lasting impression, and you and your ideas, the things you do and say will be on the minds of people, long after you leave the room.
Wearing a signature scent is a very French Girl thing to do, as French women are very faithful to their perfumes. Many swear by it. Here is one sent from the Iconic French Fashion House, that you might love too:
CHANEL

Creamy and enveloping jasmine. In addition, the sparkling green, fruity notes of ylang-ylang. Followed by the sizzling of fresh, sparkling orange blossom.

Like the strong woman that built the ultimate strong personal brand.

 
#4 Take Care of it well
Once you have your wardrobe selected and sent, ensure that it stays in top condition.
When you invest, always make sure to take care of your investment. In terms of scents, store them cool, dry and away from direct light.
#5 Do your own thing. Learn to Layer with Utmost Care
Did you know that you can combine scents, by putting on different ones? 
A note of caution however. The job of a "nose", - the woman or man who imagines and carefully creates the fragrance, is a delicate one of science. There are certain blends that are harmonious and others a disaster!
If you want to layer, consult they perfumer or brand and check. Certain scents, like those from French Houses, are carefully crafted to be balanced on their own, and not to be combined.
Young fresh brands like Joe Malone of London have a different approach and allow the space for you to get creative and layer almost all of their collection.
Here are a few fun selections, to play with;
JO MALONE LONDON

 

JO MALONE LONDON

A sunny year-round fragrance. Warm and uplifting classic floral

RITUALS

The Rituals of Happy Buddha is a refreshing hair and body mist

 

RITUALS

The Rituals of Ayurveda is a rejuvenating hair and body mist
#6 Know your ideal number
There is no hard rule on this, but if you have too many choices, it just ends up confusing you.
That's why you need to limit your number of scents. You'll know your own number, but according to fragrance experts, the guide for the hard line is a maximum of 5 scents.
Here is How to Wear
Also essential is application and use. Here is how to wear your scents like a pro. Do this and you'll not only build your wardrobe, but enjoy it as an essential part of your daily routine:
Step 1: Scent for the Occasion
Select your scents for the occasion. Have a 9-5 scent Boss Lady scent. But remember that it is just as important to have an After-Hours romantic date night one, too. Both should make you feel confident, while each has it's time and place. It's good to enjoy both of your worlds, and make time for them.
Step 2: Try it on
A scent smells completely different on you than it does on those little paper wands used to test a scent. If you really want to test it, spray it on, wear it for a few hours and then decide.
Step 3: Mist Don't Rub
Wear your scent in your hair, lightly spray on your scarf, or do an air mist, like the do in Paris - Mist in a "V" or "X" about 20 cm from your body.
Another method is to spray your scent generously into the air. Now walk into it, and stand for several seconds as the scent falls lightly around you. It even gives you a moment for a little mindful moment as a nice added bonus! :-)
A Refreshing Beginning
Now is the perfect time to take stock of your fragrance collection. Whether you are new to scents or have a chaos of them. Maybe you got them as gifts or at duty free on your way to your destination.
Either way, to build what experts call a "fragrance wardrobe." is a refreshing place to begin with creating your personal brand in a way that leaves a lasting impression.
Think of it as a chance to bring order and focus to your identity, among the chaos!
Homework
Start building your personal branding. First, grab your notebook and describe 5 things about yourself that you want to stand out in your personal brand.
Now, you can Discover the scents that suit you, with more intent and direction, to build your personal and strategy, that's your signature DNA.
More on Authentic Personal Brand Strategy
When developing your brand strategy, it's important to be honest, and authentic.
As the British Perfumer Lynn Harris explains, "Fragrance is very much a part of your your own personal style. You want one that makes you feel confident and matches with you."
This read will help you to get there. Read Why you Need to Discover your Personal Brand here.
Setting Your Brand Goals
If your brand is authentic, that is half of the prep work. The other half is to set clearly defined goals.
Maybe your fall reset goals involved organizing your closet, with all of your pieces stacked neatly in rows, and your heels and sneakers lined in perfect pairs. Maybe you created by doing a mental checklist of what you need in 2018 to start 2019 prepared. So why stop there?
So, in developing your personal style make sure to:
Set Clear goals for yourself
Of what you want to achieve, like "I want to be more approachable."
Set Aside Time to focus on your task
Meaning time to dream, think and note what defines your signature you.