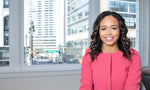 Starter funds are the foundation on which you will build your investment portfolio. As with any foundation, stability is key. Do you have a mortgage on a home? Congratulations. You are investing already.
Now that you've realized that you have already started investing, here are some helpful tips to expand your starter portfolio.
Become aware of your financial situation and investment portfolio. This will put you in control.
This does NOT mean that you need to be an expert. It means that you need to be aware of the implications of your decisions and calculate them.
Take control. Put your investments in an Excel sheet. Take your overview with you, every time that you meet your financial advisor. It's important that you understand what the implications are of changes to your portfolio.
For example, if your savings account earned 3% several years ago, and is only earning 0,5 % now, plug in those numbers and see how it affects your portfolio. Often with the same amount of risk you could be getting more out of your money somewhere else.
Being aware of the impact on your portfolio will guide your choices.
Choose your advisers wisely. Even when managing your own portfolio
Now that you are in control, choose your advisors wisely. Be aware of what is in it for them and how this impacts you.
Investors can come in all forms. Both formal and informal.
Wealth and investment managers charge fees to manage your portfolio. There are active managers and passive managers. Usually, they are paid whether you win or lose. This eats up the returns at the expense of you the investor. That's you! That's your money!
So essentially, Warren Buffett's bottom line here and on the next point is:
"When trillions of dollars are managed by portfolio managers charging high fees, it will usually be the managers who reap outsized profits, not the clients. Both large and small investors should stick with low-cost index funds."
You should be paying for performance, not only for the service of managing the portfolio. Your manager must be incentivised to make money for you.
Questions that you should be asking your financial advisor:
What are your fees?

How are you motivated to make money for me? Do you feel it in your pocket when I lose money?

What do you invest in yourself? How is that going?

What learning experiences can you share with me, from your investment mistakes?
Invest in what you believe in
Allocate part of your portfolio to funds that are making a difference in something that you believe in. In doing this you are contributing to something much more valuable than making money on the stock market. You are contributing to an idea and better future. Here are some interesting options for you to check out:
Pax Elevate Global Women's Index Fund (PXWEX), seeks to invest in the top stocks of companies advancing women's leadership

SPDR Gender Diversity Index ETF (SHE), invests in companies that have women in "CEO, board or senior leadership" positions

MSCI Global Impact ETF, an index composed of positive impact companies that derive a majority of their revenue from products and services that address at least one of the world's major social and environmental challenges as identified by the United Nations Sustainable Development Goals.
So the goal is...
Your responsibility!
Of course, there is risk in every single investment. Before engaging in the market with a broker, you need to evaluate the overall fees and charges of that firm. Consider the services provided as well. Make sure to read the fine print and the additional information about arrangements, conditions, fees and compensation.
The operative word here is manager. You are the CEO of your life, and you need to be on top of your financial portfolio.
Have you set up your portfolio? How is it going? Please share your thoughts with us in the comments section below. We are just as much inspired by, you as you are by Eve & Elle.
Looking for Part 2? Come back next week!