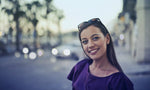 Read time: 5 minutes
If there is anyone that knows investing, it is multi-billionaire Warren Buffet. His reports and letters are a source of inspiration. Not on investments but also on sound business advice. This year his report, as always, had some excellent gems. 
There is one thing that Warren Buffet consistently advises people to invest as much as possible in. It's something that everyone has access to.
So, what is the number one thing to invest in right now? It's you.
Here is how to invest
There are several ways that you can invest in this asset, in ways that suit you and your lifestyle. Here are our top suggestions on investing in you.
1# Quality Learning
One of the key ingredients to the success of people like Warren Buffet as well as other members of the billionaires' club like Bill Gates is to never stop learning.
Executive Programmes
One way to focus learning on your personal growth as a leader is to participate in an executive programme. Women are a steadily growing demographic of top business schools and Executive programmes, making up about one third.
These business schools are the top ranking of 2017, According to the Financial Times:
Insead, France / Singapore
Stanford Graduate School of Business, US 
University of Pennsylvania: Warton, US
Harvard Business School, US
University of Cambridge: Judge, UK
London Business School, UK
Colombia Business School, US
IE Business School, Spain
University of Chicago: Booth, US
IESE Business School, Spain
Life-Long Learning

Don't have the budget for a business degree or an MBA? Here are some other ways to apply life long learning:
Conferences
Attend Conferences, business open-houses and seminars
Leadership Training
Participate in a Leadership Training program, trip or retreat for focused learning.
University Courses
Take a course, at a university or (business) school near you. Many options are available online as well, and several are even free.
Conferences
Attend Conferences, business open-houses and seminars.
Research
Do your own research in what you are interested in. This could involve anything from doing a research interview at a Mergers and Acquisitions firm, or exploring how the stock market works.
Travel
There is no better way to get away from it all and submerge yourself in new cultures though travel. Travel opens your mind to new ideas and gives perspective on new things, but on things back home as well.
2# Surround yourself and interact with excellence
It is a well-known expression that, "you are the average of the 5 people that you interact the most with'.
Do a Quality Check
Have a look at the people closest to yourself and do a quality check. Ask yourself;
Is this who I want to be spending my time with, or have these people selected me?
Are these people making me better and am I contributing to their lives, or are they bringing me down?
Are they positive and / or constructive, or more destructive / negative?
Do I feel good - energized and grounded when I'm with them, or not?
What have I learned from these people recently?
If you want to become the best version of you, you will need to let go of relationships that don't contribute to increasing your value, in being a better person.
Give Back through a Leadership Position
Invest in yourself by giving. Lead in an area of your expertise:
Join an Executive Committee
Take on a Board Position
Lead a group in a cause that you are passionate about
Invest your time in an impact project
Even if it's voluntary, investing your time as an expert, among other skilled experts, gives back to you in spades. Board positions also look excellent on a resume.
3# Know who you are
Spend time on getting to know yourself well. These are the best activities to accomplish this:
Create a Balance Sheet of you: with your negative or deconstructive characteristics on the Debt side and your constructive or positive attributes on the Asset side. Work on improving that total picture
Journal and write / sketch your thoughts, ideas and goals
Participate in sports or hobbies that you like
Meditate or do yoga
4# Work with a coach / mentor for accountability
Once you know yourself, you can amplify that exponentially. Working with a coach and / or mentor that is a good fit is an excellent way to invest in, in developing you and your valuable qualities.
Read also: Progress in your career, Even without a mentor
A coach is useful because once you set goals with them to increase your value, they:
Hold you accountable
Are supportive
Are a valued example to you
See blind spots
Help you stay on track and reach your goals
Can advise you
Can connect you with other people that will appreciate your value
So the goal is...
The goal is to invest in yourself because you are the most important and valuable asset there is.
What are your goals? Do you work with a mentor or coach? Are you a coach and you would like to work with us at one of our seminars?
Share your thoughts in the comments section below. We are just as much inspired by you, as you are by Eve & Elle.