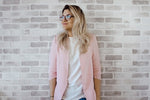 Did you know?
Did you know, only 4% of S&P 500 companies are run by women? This number is also steadily increasing because women-led organizations and teams are high-performing and successful.
Among the studies that illustrate this, is the 2012 study by Deutche Bank, detailing that female executives bring a wealth of experience and complement senior management with diverse perspectives.
Where to invest
One of the most important things that I do is to invest in (markets) that I know. I also think it's important to invest in things that you are interested in, or see opportunities for, in the future.
When I perceive that the value of something will grow in the future, then I know for myself - that is where to invest.
Here is how to invest in women in leadership, and become a powerful advocate for gender balance.
Companies
Investors can back the top stocks of companies led by women. Here are the top 3 to invest in:
Company: General Motors Co. (GM), Led by: Mary T. Barra

Company: IBM, Led by Ginni Rometty, Update: Virginia Rometty
Company: Oracle, Led by: Safra Catz
Stocks
For a broader approach to investing in women's leadership, investors can include these funds in their portfolio:
PXWEX - Pax Ellevate Global Women's Leadership Fund
SHE - SPDR SSGA Gender Diversity Index ETF
Note that The S&P 500, published by Dow Jones, is not a static list, nor is the value of the stocks of the companies listed. Whenever possible, we update our list of women-led companies to invest in, throughout the year.
Your responsibility
Of course, there is risk in every single investment. Before engaging in the market (with a broker) you need to evaluate the overall fees and charges of that firm. Consider the services provided as well. Make sure to read the fine print and the additional information about arrangements, conditions, fees and compensation.
So the goal is...
The operative word here is manager. You are the CEO of your life, and you need to be on top of your financial portfolio.
How have you set up your financial portfolio to promote gender equality? Please share your thoughts with us in the comments section below. We are just as much inspired by, you as you are by Eve & Elle.
Disclaimer: Eve & Elle aims to inspire, inform and entertain. We do not provide advice. You are responsible for your finances and investments. We hope that you are successful and wish the best for you. That is why we urge you review your own personal situation and consult your own advisers, financial or otherwise, before making (important) (investment) decisions.