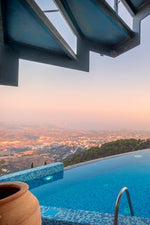 Well I would like to be a millionaire, wouldn't you? At least I love fantasizing about being a millionaire. But I also know that I dream about beautiful bathrooms, yes I do! Fantastic houses near the beach, holidays, I know that if this would ever happen I would be too frugal to do all of that, I would be spending my money wisely, investing in myself and my net worth, using my money to make money. And I admit, I'd love to do that whilst sipping cocktails somewhere on a beach.
However knowing how to deal with money and making it grow is quite helpful in your way to become a millionaire, so find our steps to help get you there.
1# Money Goals
Think about what you want to achieve, when and how to get their. These are your personal finance goals. These can range from big to small, you can have 5 or 200, it doesn't matter as long as it works for you.
Start with this - Visualize your goals and how you would feel when you have achieved them. It's easy saying 'oh my goal is to be a millionaire' that seems like a very big unreachable goal, but is that still the case if you formulate it this way to start with 'within 5 years I will want to have increased my salary with at least 60% by':
a) Asing for a raise
b) Changing jobs
c) Investing in extra education
So it's really about how you set your goals so they are reachable.
2# Put Yourself First
Make sure to invest money in yourself first. This means after you receive your paycheck, pay yourself savings and have them transferred (automatically) to your savings account. Pay yourself next by paying back (some of) your debt. Next pay all your bills that are due that month. Then with what you have left first spend some on your investments and than on anything else that you can spend money on.
So it is important to set goals and put yourself first, this way you know what you want and can spend money on and how its best spend and made.
So the goal is...
The goal is to set your financial goals and stick with them. Also, remember that they need to be YOUR goals, and no one else's. 
What are your financial goals? We would love to hear from you! DM us on Instagram, Facebook or send us a mail!
Related articles
Everything on travel, style, interior decor, food, and more!
Everything you need about investing basics, budgeting, saving, (early) retirement, and more!
Everything to help you take your next step - getting a raise, earning a promotion, negotiation tips, how to navigate organizations, bosses, colleagues and more!